Click to the icon to download the latest press release about the free screening for the election or read below.
Mugabe, Me and a Million Tampons – For immediate release 29/07/2013
Contact:
Hanna Adcock
VDB Films Ltd
+447737924915
zimbabwe.mugabe@hushmail.com
www.mugabemeandamilliontampons.com

Controversial Mugabe Film streamed free for 2 days for Zimbabwe election.
In light of the upcoming elections in Zimbabwe on the 31st of July 2013, the controversial and provocative documentary 'Mugabe, Me and a Million Tampons' will be screened free online for two days only (30th and 31st July).
Filmed by photojournalist Karin Stowe it documents the attempted distribution of women's sanitary aid by a UK charity in Zimbabwe whilst encompassing a personal journey into the Zimbabwean heart of darkness. Trying to stay one step ahead of Mugabe's secret police he discovers overflowing graveyards and bodies of murdered activists stored in a morgue. The self-proclaimed gonzo filmmaker offers a distinctive perspective and narrative about the role of the western press and change makers. Becoming increasingly disillusioned, he begins to question our and his own role in instigating social change. Becoming increasingly involved with those he meets, he begins meddling and trying to unite the freedom fighters he works with.
The documentary uses black humour throughout and continuously asks questions of the audience, climaxing with a powerful gonzo-samurai dream sequence and a controversial request for the viewer to become part of the solution. The films unique approach to the sad and devastating effect of the Mugabe regime has been well received by audiences worldwide, though many festivals and TV stations have not dared to show it. Karin Stowe, the filmmaker, is currently on Mugabe's hitlist.
By having a limited free release online, the filmmaker/photojournalist hopes to raise further awareness over the devastating consequences of Mugabe and his henchmen.
Watch a trailer now at www.mugabemeandmilliontampons.com
Link to watch online on the 30th and 31st July is: www.mugabemeandmilliontampons.com
If you would like to request a pre-streaming viewing email us at: zimbabwe.mugabe@hushmail.com

Additional notes for editors:
Sanitary aid in Zimbabwe
In a country where the majority of the population lives on US$1 a day, items like female sanitary wear are a luxury that many women simply cannot afford and cost more than a day's salary. Many women resort to improvising with newspapers, pieces of cloth and even cow dung, putting themselves at risk of diseases such as pelvic inflammatory and cervical cancer. On top of this, many women fear going to the doctor when feeling ill after using such items during menstruation as they believe that their husbands may think that they have been promiscuous.
As well as ill health, statistics from Say What, a reproductive health organisation, state that ordinary young women will typically miss 13 days in every school term because of menstruation.
About the filmmaker
Karin Stowe has worked as a freelance investigative photojournalist and documentary filmmaker for the last fifteen years producing documentaries, articles and photo essays for the third sector and mainstream press. His work examines and investigates the individual and collective human struggle against oppressive regimes in countries like Zimbabwe, Burma and Tibet and his photojournalism and documentary film work has been screened worldwide and published in major newspapers and magazines. Alongside working freelance, he is also the director of VDB Films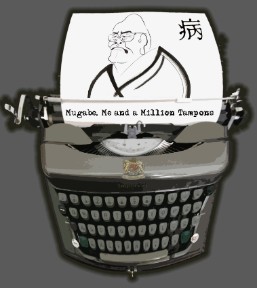 Click below to download the PDF press pack, which includes spoilers, directors Q&A and profiles.
If you wish to have any of this information in text format then please email below.
Please email any enquiries or interview requests to